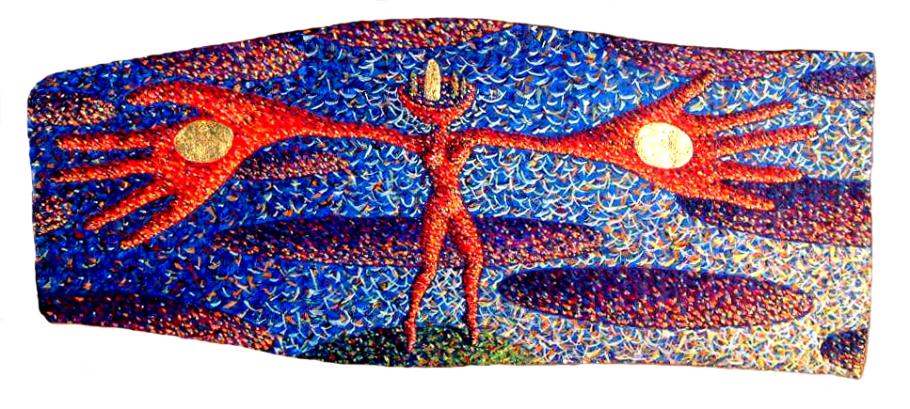 Award Winning Egg Tempera Painter and Printmaker
I am currently working with Professor Peter Billingham, an award-winning play-write, on a collaborative project influenced by The Voyage of St. Brendan. His play, and solo show of my work is to be performed and exhibited at Winchester University 13th century Chapel and Link Gallery in October-November 2018
ERMCIC.com have invited me to be lead artist as part of community arts project, celebrating the former brush industry in Norfolk. I will be working with Wymondham College students and jointly curating an exhibition of their work, and a solo show of related paintings by myself. Voices, film and cartoons created by ERMCIC also form the exhibition "A Brush with the Past" at The Cornhall Diss. A visitor trail and brush making exhibition at Diss Museum will all take place in Diss, Suffolk, UK during July, August and September 2018.
Society of Graphic Fine Art Westacre Theatre Norfolk UK 14th November 2017- 12th January 2018
New courses at The Edward James Foundation West Dean 2018 Spring and Summer and 2019.
London and International Exhibitions for 2018 to follow
New egg tempera paintings and woodcut prints and wood engravings are currently being worked.
Exhibitions 2017
Featured Gallery Artist Winter Show Mandellsgallery.co.uk 2016-17
Drawing Connections SGFA and Joseph Syddall RA Chesterfield Museum UK Jan-March

SGFA Bankside Gallery London UK June 2017
International d'Miniature Exhibition Quebec, Canada June -Sept 2017
Hahnemuhle Mini Print Exhibition 2017 UK: Aldeborough Garage Gallery, Sept.
Nunns Yar Yard, Norwich, Oct. Art Space Cambridge, Nov. The New Cut Halesworth, Dec.
Draw 17. Society of Graphic Fine Art. Menier Gallery, London UK. Oct 2017